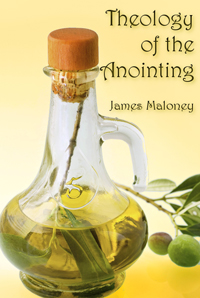 A couple years back, James had the privilege of teaching the students of the Global School of Supernatural Ministry (GSSM) in Pennsylvania.
The topic was the theology of the anointing, with James discussing questions like: What is the anointing? How can I cultivate a sensitivity to the anointing? How can I express the anointing to others? Providing a systematic, line-upon-line approach, James shares doctrine from a biblical, Spirit-empowered viewpoint and discusses these concepts and others.
We're pleased to compile about eight hours of teaching into six MP3s from those sessions here, and we pray they are a powerful series of teachings to help you grow in walking in the supernatural.
This download is for Session 5.
This product is a DIGITAL DOWNLOAD, no physical item is mailed out. Once purchased, an e-mail is immediately generated with the download link to save the MP3(s) to your computer. The files can be played on any device: laptops, desktops, smartphones, tablets, MP3 players. They can also be burned to CDs if your computer is so equipped.
***PLEASE NOTE: As with all our digital materials, DotR Partners have unlimited access to this product free of charge. Please visit the Partner page for more details on how to sign up!***
Price: $3.00
View Cart - 0 Item(s)
or go to...
Print Books Audiobooks E-books The Dove Company The Bride of Christ Power Evangelism Divine Love Prophetic 201 Faith Dynamics Prophetic 101 Healing Covenant
Jesus saith unto him, I am the way, the truth, and the life: no man cometh unto the Father, but by me. John 14:6